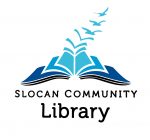 Slocan Community Library Society
710 Harold Street, Slocan, BC
Annual General Meeting
Wednesday, September 30, 2020
7:00 PM
We value your input.  Please come out and vote!
Are you interested in being on the Board of Directors for the Slocan Community Library Society?
We will be seeking three new Board members at this year's AGM in September.
Nomination packages will be available to all current Library members and can be picked up from the Library or its website between:  August 19 and September 16, 2020.
All nominees must have been a Library member for a minimum of 30 days prior to the close of nominations on Wednesday, September 23, 2020.
Board Application Form
I,                                                      (full name), Library Card #                       would
like to submit my name as a candidate for the Slocan Community Library Society's Board of Directors.
I understand that, if elected, I will be committing to approximately one meeting per month for a period of two years.
I have read and signed the attached code of conduct and feel that I can support the aims and objectives set out for the Society.
The AGM will take place on Wednesday, September 30, 2020 at 7:00 PM at the Slocan Community Library located at 710 Harold Street, Slocan, BC or by ZOOM meeting.
Please submit this application at the Slocan Community Library on or before 5:00 pm Wednesday, September 23, 2020 during library hours. 
Applications may also be mailed to the Slocan Community Library Society at
P.O. Box 135, Slocan, BC V0G 2C0.
For further information, please contact:
Michelle Morelli at (250) 355-0023
My address (postal and physical):                                                                                  .
                                                                                                          .                           
Home telephone number:                                                                        .
Email:                                                                                                       .
Signature:                                                               .   Date:                                             .
Slocan Community Library Society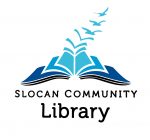 CODE OF CONDUCT
POLICY AND PROCEDURE
Draft – June, 2013                     Final Approval – July 24, 2013
POLICY STATEMENT
The Slocan Community Library Society expects that all directors and volunteers will pursue high standards of personal conduct while in the Slocan Community Library (SCL) or when participating in library organized or sanctioned events.
The Slocan Community Library Society reserves the right to apply the policy to conduct out of the SCL where there is a real and substantial link to the library and where the conduct:
gives rise to a reasonable belief that the individual(s) behaviour posed a substantial danger to himself/herself or others in the SCL community;
gives rise to a reasonable belief that the behaviour of the individual could adversely affect the SCL's operation, interests, and reputation;
adversely impacts library activities, and business relations of SCL.
The Slocan Community Library Society directors and volunteers are required to be aware of the expectations of this policy and govern themselves accordingly.
SPECIFIC GUIDELINES
The Slocan Community Library Society directors and volunteers are expected to apply these statements to their personal conduct, as follows:
CONDUCT TOWARD OTHERS
I will respect the rights and dignity of all persons by:
promoting an environment that is free of any form of harassment or discrimination;
refusing to tolerate verbal or physical abuse or the threat of abuse;
refraining from behaviours that interfere with or disrupt the living or /volunteers work life of myself or others;
treating confidential information appropriately;
encouraging others to feel welcome and safe.
PERSONAL CONDUCT
I will demonstrate a high standard of personal conduct by:
refraining from consuming any intoxicating substance while volunteering at the library;
being reliable in my commitment to participate in committee, library and related activities;
refraining from the use of a position of trust to receive special benefits or consideration, financial or material gain for myself or others;
appropriately using any real or perceived position of authority;
consistently practicing honesty in my society or volunteer life;
supporting an atmosphere that encourages the respectful exchange and examination of diverse ideas in order to further the development of our library environment;
refraining from discussing or publicizing confidential and private information during and after the volunteer's service to the library;
refraining from sending and/or forwarding emails or making phone calls that use language that is, coarse, breaches confidential or personal information, bullying, harassing or intimidating.
CONDUCT TOWARD PROPERTY
I will respect the property of others by working to create an environment that does not condone:
theft, vandalism or damage of property;
unauthorized use or entry to any space or property;
violation of civil or criminal statutes.
AWARENESS AND LIBRARY COMMUNITY RESPONSIBILITY
I will practice integrity by supporting others in adherence to this policy by:
recognizing how this policy is connected with Provincial and Federal Legislation;
taking responsibility for learning how related legislation applies to my situation.
PROCEDURES
Attempting or assisting other to commit acts which violate this policy shall be treated in the same manner as completed violations and are subject to the same range of sanctions
Individuals may be accountable to both external authorities and the Slocan Community Library Society for acts that constitute violations of this policy.
Assessment of policy violations and related consequences can occur irrespective of any administrative, civil or criminal proceedings arising out of the same or related events.
If a director or volunteer believes that the Code of Conduct has been violated, he/she must:
Write a factual description of the incident, including names, dates, times, and location of the incident.
If more than one individual is involved, both parties will write a factual description of the incident.
Request a meeting with the Board of Directors to report said incident.
The Board of Directors will make a decision and relay the outcome to all affected parties.
All Board of Directors' decisions are final.
All conflicts/incidents must be kept in confidence until the Board of Directors has reviewed the incident.
Signed                                                                                   _____ Date:                                      
Printed Name