Fiction and Mystery
Set in the mountains of southern Appalachia, this is the story of a boy born to a teenaged single mother in a single-wide trailer, with no assets beyond his dead father's good looks and copper-colored hair, a caustic wit, and a fierce talent for survival.
John Irving, one of the world's greatest novelists, returns with his first novel in seven years—a ghost story, a love story, and a lifetime of sexual politics.
Leigh Welles has not set foot on the island in years, but when she finds herself called home from a disappointing life on the Scottish mainland by her father's unexpected death, she is determined to forget the sorrows of the past—her mother's abandonment, her brother's icy distance, the unspeakable tragedy of World War II—and start fresh.
So Lucy is both surprised and not surprised when William asks her to join him on a trip to investigate a recently uncovered family secret—one of those secrets that rearrange everything we think we know about the people closest to us. Elizabeth Strout is a Pulitzer prize winning novelist.
It is 1950. London is still reeling from World War II, and Margery Benson, a schoolteacher and spinster, is trying to get through life, surviving on scraps. One day, she reaches her breaking point, abandoning her job and small existence to set out on an expedition to the other side of the world in search of her childhood obsession: an insect that may or may not exist–the golden beetle of New Caledonia.
As the locals of Beartown struggle to overcome the past, great change is on the horizon. Someone is coming home after a long time away. Someone will be laid to rest. Someone will fall in love, someone will try to fix their marriage, and someone will do anything to save their children. Someone will submit to hate, someone will fight, and someone will grab a gun and walk towards the ice rink. Book #3 in the Beartown Trilogy!
Phoebe has dual British and French nationality and spends her time between England and France. 'MADAM' is her debut novel.
For 150 years, high above rocky Scottish cliffs, Caldonbrae Hall has sat untouched, a beacon of excellence in an old ancestral castle. A boarding school for girls, it promises that the young women lucky enough to be admitted will emerge "resilient and ready to serve society."
The New York Times bestselling author Kelly Rimmer, returns with a gripping novel inspired by the true story of Operation Paperclip: a controversial secret US intelligence program that employed former Nazis after WWII.
In this intriguing historical novel by Aimie Runyan, a young woman who is sent to a horrific "bride school" to be molded into the perfect Nazi wife finds her life forever intertwined with a young Jewish woman about to give birth.
A heartwarming literary-themed novel about a woman who turns an ordinary red phone box into the littlest library in England and brings together a struggling town.
A little red telephone box full of stories, a chance to change her life…
Inspired by true events, this vivid and moving story of a young woman zookeeper and the elephant she's compelled to protect through the German blitz of Belfast during WWll speaks to not only the tragedy of the times, but also to the ongoing sectarian tensions that still exist in Northern Ireland today—perfect for readers of historical and literary fiction alike.
On the faded Island Books sign hanging over the porch of the Victorian cottage is the motto "No Man Is an Island; Every Book Is a World." A. J. Fikry, the irascible owner, is about to discover just what that truly means….
A remarkable, sweeping historical novel based on the incredible true life story of Dorothy Kirwan Thomas, a free woman of color who rose from slavery to become one of the wealthiest and most powerful landowners in the colonial West Indies.
It was called "The Titanic of the South." The luxury steamship sank in 1838 with Savannah's elite on board; through time, their fates were forgotten–until the wreck was found, and now their story is finally being told in this breathtaking novel from the New York Times bestselling author of Becoming Mrs. Lewis.
SAM LLOYD grew up in Hampshire, where he learned his love of storytelling. These days he lives in Surrey with his wife, three young sons and a dog that likes to howl. His debut thriller, The Memory Wood, was published to huge critical acclaim in 2020.
These British mystery writers always keep us guessing with their great novels. We have lots of their books on our shelves here in the library.
Two identical twin sisters and former child actors have grown apart—until one disappears, and the other is forced to confront the secrets they've kept from each other in this twisty suspense novel from the New York Times bestselling author of Pretty Things.
Discover the electrifying new novel from New York Times bestselling author Michael Koryta, the "master" (Stephen King) of thriller writing, the story of two women fighting for their lives against an enigmatic killer.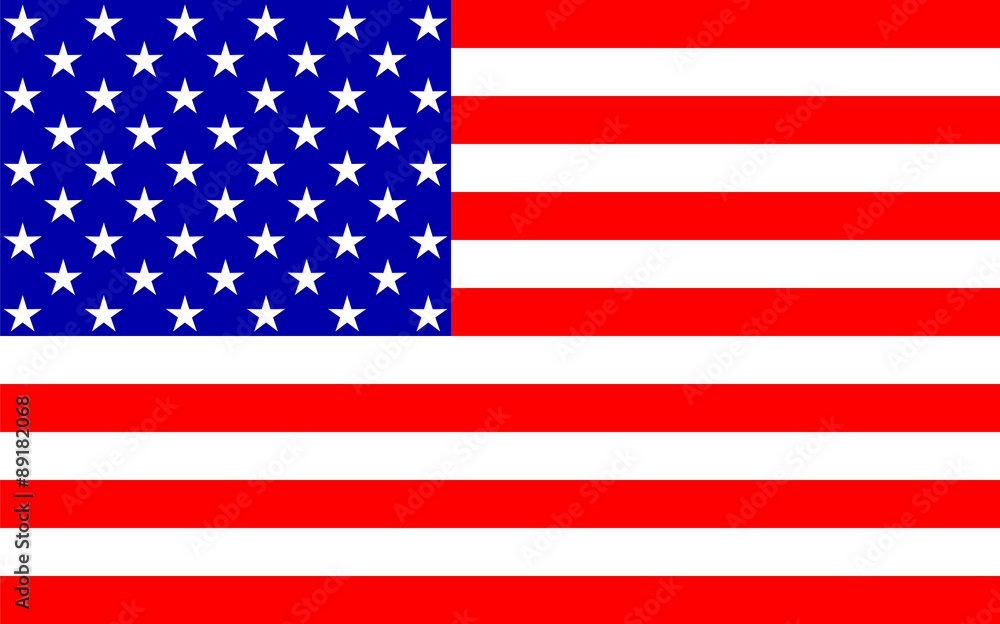 Richard Thomas Osman is an English television presenter, producer, novelist and comedian.
Four septuagenarians with a few tricks up their sleeves
A female cop with her first big case
A brutal murder
Welcome to…
The Thursday Murder Club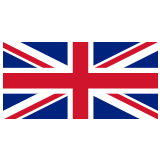 A true crime blogger gets more than she bargained for while interviewing the woman acquitted of two cold case slayings in this chilling new novel from the New York Times bestselling author of The Sun Down Motel.
Set against the backdrop of beautiful coastal Cumbria, an ancient land of legend, folklore and myth, Spoken Bones is the first book in the Detective Inspector Fenella Sallow series.
Meet Helen Thorpe. She's smart, preternaturally calm, deeply insightful and a freshly trained butler. She is called back to a spiritual retreat where she used to work, the Yatra Institute, on one of British Columbia's gulf islands. The owner of the lodge, Helen's former employer Edna, has died while on a three-month silent self-retreat, leaving Helen instructions to settle her affairs.
Dark Fell Barn is a "perfectly isolated" retreat, or so says its website when Jayne books a reservation for her friends. A quiet place, far removed from the rest of the world, is exactly what they need. This is the latest Gilly MacMillan mystery- we have several of this popular author's books in our library!
The #1 New York Times bestselling author of One by One returns with an unputdownable mystery following a woman on the search for answers a decade after her friend's murder.
A brilliantly inventive new novel about loss, growing up, and our relationship with things, by the Booker Prize-finalist author of A Tale for the Time Being
Spanning Prohibition-era Montana, the Pacific Northwest, Alaska, New Zealand, wartime London, and modern-day Los Angeles, Great Circle tells the unforgettable story of a daredevil female aviator determined to chart her own course in life, at any cost.
From the international bestselling author of Fresh Water for Flowers, a beautifully told and suspenseful story about the ties that bind us and the choices that make us who we are.
The most enchanting debut novel of 2018, this is an irresistible, deeply moving and romantic story of a young girl, daughter of an abusive father, who has to learn the hard way that she can break the patterns of the past, live on her own terms and find her own strength. Holly Ringland lives in Australia and this is her debut novel.
From the celebrated author of February and Caught comes an exhilarating new novel that asks: What makes a family? How does it shape us? And can we ever really choose who we love? Lisa Moore is a Canadian writer and lives in Newfoundland. Her books are fantastic and are a must read!
The internationally bestselling author of The Jane Austen Society returns with a compelling and heartwarming story of post-war London, a century-old bookstore, and three women determined to find their way in a fast-changing world.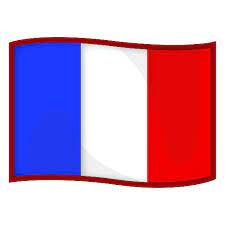 The Reader on the 6.27 is an irresistible French sensation – Mr Penumbra's 24-hour Bookstore meets Amelie.
Fresh Water for Flowers is a #1 best-seller in France, Fresh Water for Flowers is a delightful, atmospheric, absorbing fairy tale full of poetry, generosity, and warmth.
Some great new fiction just in! Come look for us on the "New Fiction" shelf.
Julia Quinn is a household name these days. You may have heard of The Bridgertons on Netflix! What's better than reading one great romance novel? Reading 9 of them! We have the entire Bridgerton series here at the library. We bet that you can't stop at just one……..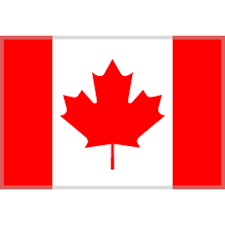 This new Heather O'Neill novel is a spellbinding story about two girls whose friendship is so intense it not only threatens to destroy them, it changes the trajectory of history.
Heather Marshall has written a masterful debut novel about three women whose lives are bound together by a long-lost letter, a mother's love, and a secret network of women fighting for the right to choose—inspired by true stories. Two great Canadian writers!
Violeta comes into the world on a stormy day in 1920, the first girl in a family of five boisterous sons. From the start, her life will be marked by extraordinary events, for the ripples of the Great War are still being felt, even as the Spanish flu arrives on the shores of her South American homeland almost at the moment of her birth. We have several Isabel Allende novels in our library.
Scarborough is a low-income, culturally diverse neighborhood east of Toronto, the fourth largest city in North America; like many inner city communities, it suffers under the weight of poverty, drugs, crime, and urban blight. Catherine Hernandez is a Canadian writer.
The Paper Palace considers the tensions between desire and dignity, the legacies of abuse, and the crimes and misdemeanors of families.
Linus Baker leads a quiet, solitary life. At forty, he lives in a tiny house with a devious cat and his old records. As a Case Worker at the Department in Charge Of Magical Youth, he spends his days overseeing the well-being of children in government-sanctioned orphanages. This TJ Klune novel is a best seller.
Night Road is a vivid, emotionally complex novel that raises profound questions about motherhood, loss, identity, and forgiveness. It is an exquisite, heartbreaking novel that speaks to women everywhere about the things that matter most. We have several Kristin Hannah books in the library- great reads!
Set on a secluded island off the British coast, The Women of Pearl Island is a moving and evocative story of family secrets, natural wonders and a mystery spanning decades. Polly Crosby is a British writer. This is her second novel.
A young Polish resistance worker, imprisoned in Auschwitz as a political prisoner, plays chess in exchange for her life, and in doing so fights to bring the man who destroyed her family to justice. This is Gabriella Saab's first novel.
"The Silence of the Girls" is a 2018 novel by English novelist Pat Barker. It recounts the events of the Iliad, chiefly from the point of view of Briseis.
We have a new Miriam Toews in the library- Fight Night. Women Talking is another great read from this popular Canadian author.
Hazel Gaynor is a popular Irish writer. We now have her newest novel, "When We Were Young and Brave". This novel is set in China during WW2, inspired by true events surrounding the Japanese Army's internment of teachers and students from a British-run missionary school.
"Denial" is a mystery written by Canadian Beverley McLachlin. She is the former Chief Justice of the Supreme Court of Canada! Gilly MacMillan is a prolific mystery writer and we have her latest book.
We have several new Iona Whishaw novels in the library! The Lane Winslow mystery series take place post WW2. Iona writes from her home in Vancouver, BC.
Roz Nay is a Nelson BC based mystery writer. Roz is a favourite around here and her books should not be missed!
Greenwich Park is written UK author Katherine Faulkner. This debut novel is a twisty, whip-smart thriller. Darby Kane is an American award winning romantic-suspense author.
Carl Hiaasen is absurdly funny. This Floridian writer is back with his newest novel "Squeeze Me". Sarah Penner writes of a forgotten history, a secret network of women and a legacy of poison and revenge. The Lost Apothecary by Sarah Penner is a great read: Rule #1: The poison must never be used to harm another woman.
Rule #2: The names of the murderer and her victim must be recorded in the apothecary's register.
Canadian Ian Hamilton is back with #14 in the Ava Lee series. This is one of the most popular mystery series in our library!
Canadian Nita Prose has written a Clue-like locked room mystery. We have lots of Karin Slaughter on our shelves- "False Witness" is her latest. "The Family Tree" is an exciting UK thriller by Steph Mullin and Nicole Mabry.
Michael Connelly has out a new novel- LAPD Detective Renee Ballard teams up with our favorite cop, Harry Bosch. James Patterson is still putting out new material and has even teamed up with former US President Bill Clinton!
More books about the war years. Check out Kathy Page, Laura Morelli, Marie Benedict and Kristin Beck.
Beth Powning is a Canadian writer who calls New Brunswick home. Beth is an amazing storyteller and her strong female characters will capture your heart. "The Sister's Tale" is her latest release.
Wendy Holden is a British writer- her books focus on the Royal Family during the late 20s through the 30s. "Lady Clementine" is a Marie Benedict novel taking place during WW1. "The Bookseller's Secret" by Michelle Gable, stretches from WW2 to present day.
Sumi Hahn is a Korean born writer and "The Mermaid from Jeju" is her first novel. The story tells of a young girl who is a deep-sea diver, living in a perilous political climate in post war Korea.
Giller Prize Novelist Omar El Akkad has written a must read book that looks at the global refugee crisis through the eyes of a child. Canadian writer Miriam Toews gives us her 8th novel "Fight Club"- covers the struggles of 3 generations of women living in Toronto.
A sweet pair of novels set in London during WW2 about an aspiring journalist who becomes a secret advice columnist.
Canadian based Natalie Jenner writes a great historical novel about Jane Austen. Min Jin Lee is a Korean-American writer and is not to be missed. She wrote the best selling novel "Pachinko".
These 2 bestselling authors never disappoint! Richard Powers won the Pulitzer Prize for his previous novel "The Overstory". Anthony Doerr won the Pulitzer for his novel "All the Light We Cannot See".
If you were a fan of C.S. Lewis books as a kid, you will find yourself really enjoying these Patti Callahan novels. We find out more about C.S. Lewis the author and more about that all time favorite "The Lion, The Witch and The Wardrobe".
It's finally here- Hillary Clinton and Louise Penny have teamed up to write this exciting international thriller! Come in and find this popular novel on our New Shelf!
This is a first novel for Indigenous writer Angeline Boulley from Michigan. Although this is a young adult thriller, we think our adult readers will really enjoy this book. It will soon be adapted at Netflix for tv!
New mysteries just in from some of your favorite authors! We have several mysteries on our shelves from Paula Hawkins, Lisa Jewell and Liane Moriarty.
More new mysteries on the shelves from John Sanford and Lee Child.
Lucinda Riley is one of our most circulated authors. Lucinda has several stand alone novels as well as this great Seven Sisters series.
This new Kate Grenville is just in. She is one of Australia's best-known authors. Our library also has 2 other novels by Kate- "The Secret River" and "Sarah Thornhill". You won't be disappointed.
Kristin Harmel is a very popular American historical fiction writer. Her emotional and dramatic stories spotlight WW2 French Resistance figures. If you love Kristin Harmel novels try: Julia Kelly, Pam Jenoff, Kate Quinn, Melanie Benjamin, Mandy Robotham, Jennifer Robson, Kate Morton.
Pam Jenoff an American writer of historical fiction, focusing on WW2. Mandy Robotham is a British writer of historical fiction.
Margot Livesey is a Scottish born writer living in the US. Her newest novel "The Boy in the Field" is a psychological drama that follows in the lives of 3 siblings in the wake of a violent crime.
More intriguing wartime fiction by Stephanie Dray, Jenny Lecoat, Ariel Lawhon and Kristin Beck.
We have many Indigenous themed novels– try these authors… Louise Erdrich, Sherman Alexie, Richard Wagamese, Joseph Boyden, Doris Pilkington, Thomas King, Tanya Tagaq, Waubgeshig Rice, Katherena Vermette, Eden Robinson, Tracey Lindberg, Cherie Dimaline
Are you in Love with Everything Paris?
Try these novels if you want to arm chair travel to the beautiful City of Lights.
Corban Addison is an American writer who is most passionate about storytelling, human rights and world culture. His novel "The Tears of Dark Water" takes you on an emotional journey from Washington DC to the lawless coast of Somalia.
Jonny Appleseed is the most recent Winner of Canada Reads. We have the new Mary Lawson– her novels are fantastic- we have several in our library! This Michael Christie is an older novel, but we loved his new one so much- "Greenwood", that we just had to find more of his books!
New Canadian Fiction! Toronto writer Gil Adamson is a critically acclaimed novelist in both North America and abroad. Helen Humphreys is an Ontario author- we have several of her novels and they are worth the read! Camilla Gibb lives in Toronto- she might be best known for her novel "Sweetness in the Belly"- too good to miss.
Thomas King is a favourite in our library. He is a US born-Canadian writer. He is described as one of the finest contemporary Aboriginal writers in N. America. We have many of his novels, as well as his mystery series- Dreadful Water Mysteries.
Some prolific writers that mystery fans love to read.
An eclectic mix of new books to add to your list.
If you haven't read any Kate Quinn novels, you don't know what you're missing! Kate is a history buff and focuses on WW1 and WW2 in these 3 novels. Start with The Alice Network- so good.
Nadia Hashimi is such a great writer- her novels take you to the struggles in Afghanistan. You will find 4 of her novels in our library. Paulette Jiles is a local favourite, a US born writer who spent several years living in Canada's far north- she even spent 2 years teaching in Nelson BC.
This is a four book series by Canadian George Mercer. George worked for years as a park warden and wildlife specialist in several Canadian parks. This is a fun series to breeze through- full of colourful characters and beautiful locations.